School Photo Day Thursday March 25th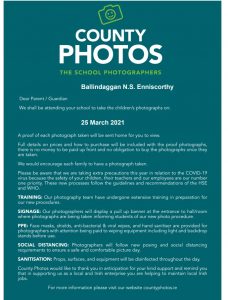 County photos will visit the school next Thursday march 25th.
All pupils will have their photo taken but as always there is no obligation or pressure on anyone to purchase.
This year the event will be run in accordance with strict Covid-19 safeguarding protocols.
More information can be found by clicking here
You can also contact the school on 053 93 88728 or via email stcolmansnsballindaggin@gmail.com for further information