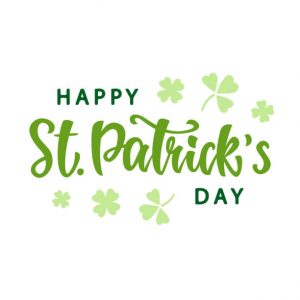 School will be closed next week on Wednesday March 17th for St. Patrick's Day.
Traditionally we have a mini parade around the village and the year before last we finished with a Céili in the Community Hall.
This year we invite all pupils to don their green attire on Tuesday March 16th. They can have an Irish flag or a shamrock painted on their face if they so wish and a badge or pin on their top too.
We may not be able to have our traditional celebration but we are still going to mark the occasion in school and we have organised a little surprise for all of our pupils on the day too.
We ask that any novelty glasses, hats and larger items remain at home this year because inevitably sharing of such items occurs and we do not want that happening this year due to the risk involved.
We will be posting photos of the day to Twitter and our school website so please stay tuned.