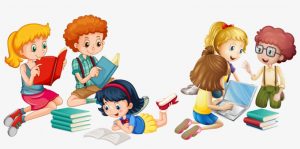 Over the coming weeks we are making a big push to encourage reading at home.
Your child will have a book in their bag each evening for homework. This book is at the easy level for your child.
We ask that you and your child spend at least 15-20 minutes reading and talking about the book. Your child should be reading the book with fluency. This means that they should not be stopping regularly on unknown words and will be reading using the punctuation (i.e. stopping at full stops and pausing at commas). If your child is stopping and pausing on many unknown words, please let the teacher know so a more appropriate level text can be given. The easy level of the text is important as we want the home reading experience to be as positive as possible.
Home reading enables your child to practice and consolidate learning. This practice is most important in ensuring that your child's reading continues to improve. Reading the same book over a couple of nights can be very beneficial in developing reading confidence.
If you have any questions please do not hesitate to contact your child's teacher.
Kind regards,
Conor Mc Donald