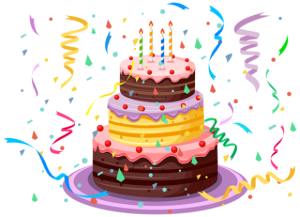 We have seen a wonderful idea from another school and we think it is something really special that we would like to introduce here in Ballindaggin NS.
As a result of the current Covid restrictions, many children have and are missing out on celebrating their birthday with family and friends in the usual way, with parties or gatherings that are currently not allowed during this time. Our children have had so many changes and had to adapt to new rules and regulations at home and in school, and their emotional wellbeing is something that is very important to us.
Therefore, we would like to give them the opportunity to celebrate their birthdays in school with their class friends! We have decided we will hold a birthday party within each classroom on the last Friday of each month, this will be to celebrate all children that have had a birthday that month. We will begin this coming Friday and celebrate all the birthdays from September to November in each class.
The last Friday of each month the school will provide fun and games in each class as well as a small cake for each of the children celebrating their birthday. There will be an inter classroom Zoom session where the Principal will call out the name of each child that is celebrating their birthday.
We look forward to beginning this on Friday, giving every child the opportunity to celebrate with their friends. Stay tuned to Twitter for pictures on the day.
Yours sincerely,
Conor Mc Donald